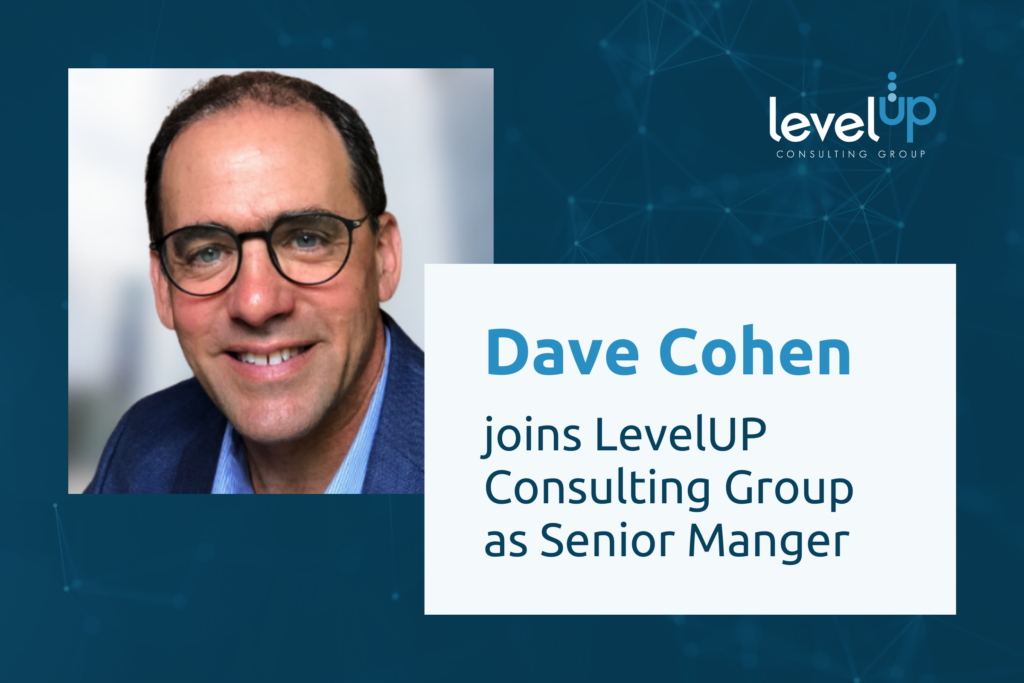 LevelUP Consulting Group is excited to expand the team with the addition of Dave Cohen as Senior Manager. As a well-known leader within the risk industry, Dave will be providing updates on changes in the privacy risk management space, managing and delivering client services, and increasing awareness of LevelUP Consulting services provided at LevelUP Consulting.
Dave has worked in the information privacy field for over 13 years and has been at the center of constantly evolving discussions on privacy legal compliance and privacy control operational best practices. Prior to joining LevelUP, Dave was the Senior Knowledge Manager at the IAPP. He worked with top international and domestic privacy thought leaders curating and hosting live conferences and webinars.
He has created and hosted hundreds of programs exploring subjects such as important privacy laws including: the Health Insurance Portability and Accountability Act (HIPAA), the EU General Data Protection Regulation (GDPR) the U.S. California Consumer Privacy Act (CCPA) and California Privacy Rights Act (CPRA) along with other essential information privacy governance and operational control topics.
"We are very excited to have Dave join LevelUP Consulting Group," said Managing Director Eric Dieterich. "I have known Dave for many years and have enormous respect for his privacy knowledge and ability to make complex issues easy to understand. These qualities, combined with his ability to ask the right questions, make him a great consultant and exceptional fit for LevelUP's client first approach."
Dave is a Certified Information Privacy Professional (CIPP) with the IAPP (International Association of Privacy Professionals) holding both the CIPP/E (Europe) and CIPP/US (United States) certifications. He holds a BS in Mechanical Engineering from the University of New Hampshire, with a minor in English.
About LevelUP Consulting Group
LevelUP Consulting Group is a leading professional services provider focused on assisting organizations with evaluating, building, enhancing, and maintaining their risk management and compliance programs. Our team of subject matter experts provides specialized consulting services combined with technology subject matter expertise that help clients manage risks in an efficient and scalable manner. LevelUP works with clients ranging from startup organizations to the Fortune 500 in all industries across the United States, Canada, and EMEA. For more information about LevelUP Consulting Group, please visit https://levelupconsult.com/.